Alternate Icon
OK JSON offers an alternate icon that looks more suitable under Dark Mode of macOS.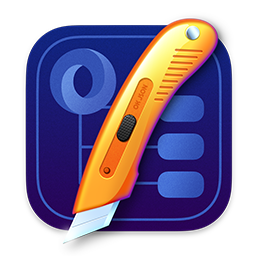 Download it Now
Replace Manually
Step 1
⌘ + click OK JSON's icon on the Dock to go to the Applications folder on the Mac.
Step 2
Right-click OK JSON and select "Get Info" from the menu.
Step 3
Drag and drop the icns file to the OK JSON icon on the top left.
⚠️
The replacement is not permanent. OK JSON will revert to the original icon when it updates.
Replace with Third-Party Apps
You can also replace the icon with some third-party apps. We collect some similar apps for you.
⚠️
Use with caution. We have no affliaction with the developers of these apps and didn't test these apps.
Some of these apps may only work with the direct-download version of OK JSON.